It brought a tear to my eye. I could hardly contain myself. Let me back up...
I found a listing on craigslist of an antique store that got in a collection of D&D books, accessories, etc. It's a two-hour drive from my house, so I definitely wanted to call. I called and left a message and the lady called me back. She told me various items, one being "a rules encyclopedia." Then she told me the price per book. I figured that it might be worth the trip. I didn't realize how worth it it would end up being:
D&D Basic Game, Rules Cyclopedia, Core Rules 2.0 and Expansion (packaged as one), DM Screen and Index, Bastion of Faith, College of Wizardry, The Sea Devils, The Illthiad, and I, Tyrant were considered 9 individual items.
The Gazetteers? They were in a binder (note the page holders they're in). It was sold as one lot.
The Grand Total?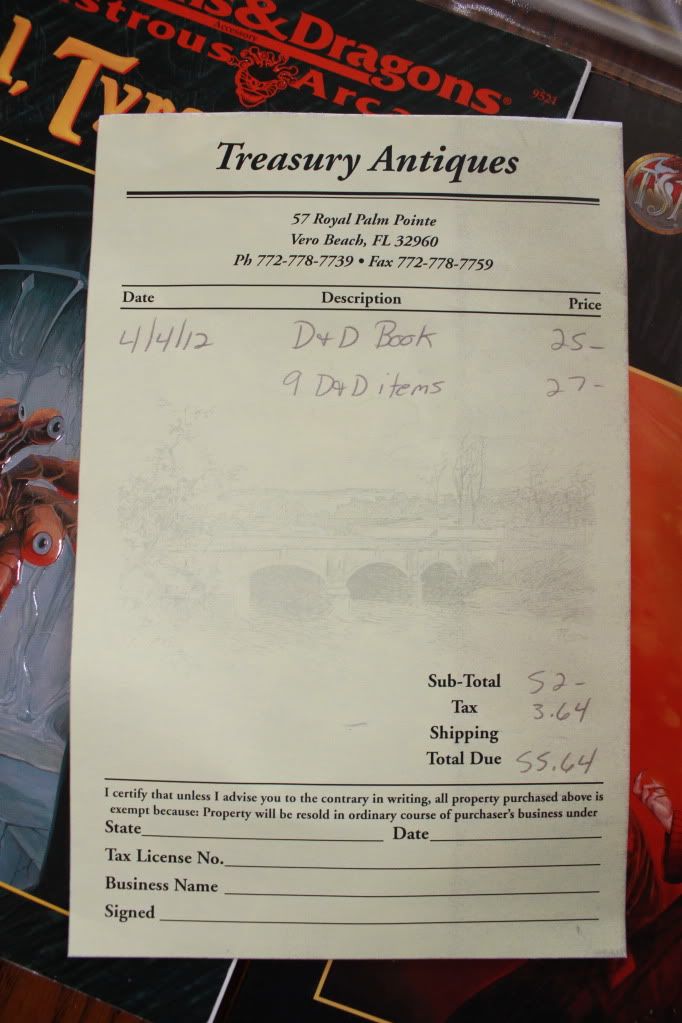 What a glorious day!
As a side note, there were two lows to the sale - The Five Shires didn't have its map, and Dawn of the Emperors (the books in the lower right of the first pic) didn't have a box. I can live with those.