Almost forgot to post my annual wishes for all who celebrate. And this year I actually scanned in the artwork from my book rather than post an internet thumbnail.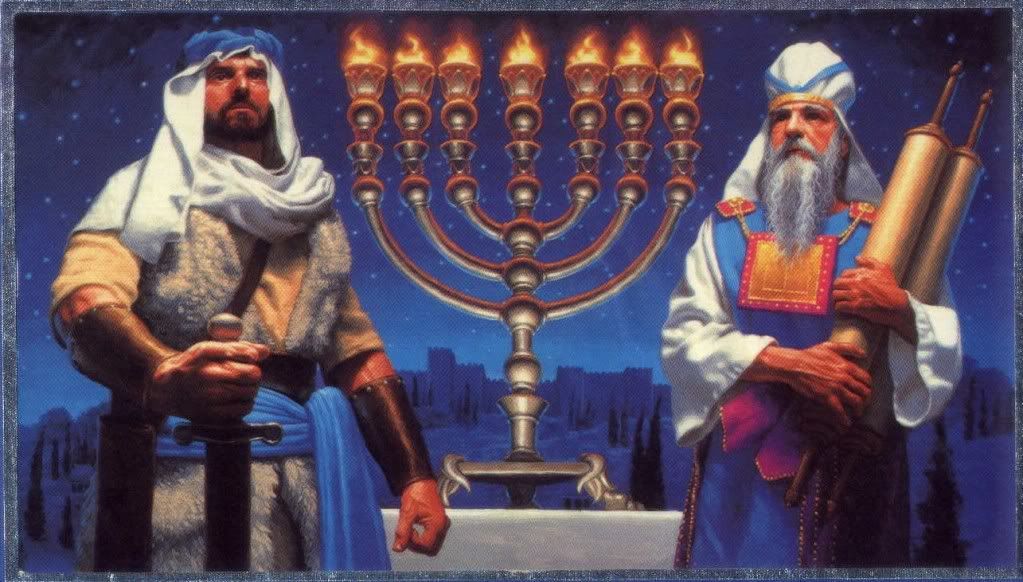 Judas Maccabeus (the Hammer), on the left and Mattathias (his father) the priest, on the right
Curried sweet potato latkes (pancakes) this year!!
Rhuveinus Maccabeus.
_________________
Count Rhuveinus - Lejendary Keeper of Castle Franqueforte
"Enjoy a 'world' where the fantastic is fact and magic really works!" ~ Gary Gygax
"By the pricking of my thumbs, Something wicked this way comes:" - Macbeth